Icon Design Offers Pre‑Finished Steel Products from Coated Metals Group (CMG).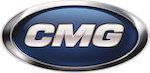 Whether it is a slit coil, flat sheets, pre‑formed panel systems, or rainwear, CMG products are manufactured to exacting standards. All CMG steel is produced domestically and specified to tight tolerances resulting in uncommon uniformity. Through them, Icon Design offers a wide selection of finishes that are produced from coatings that are the very best available.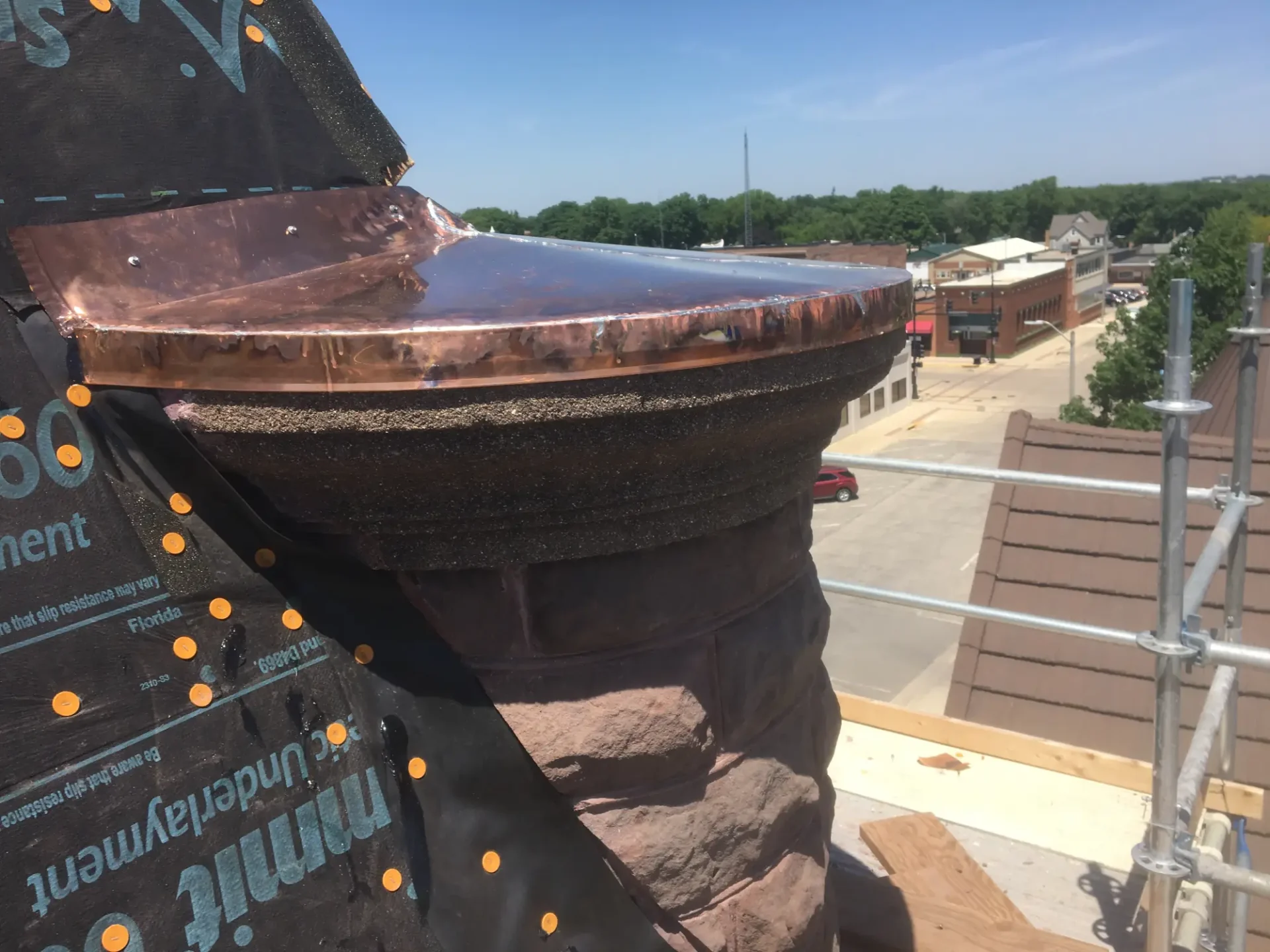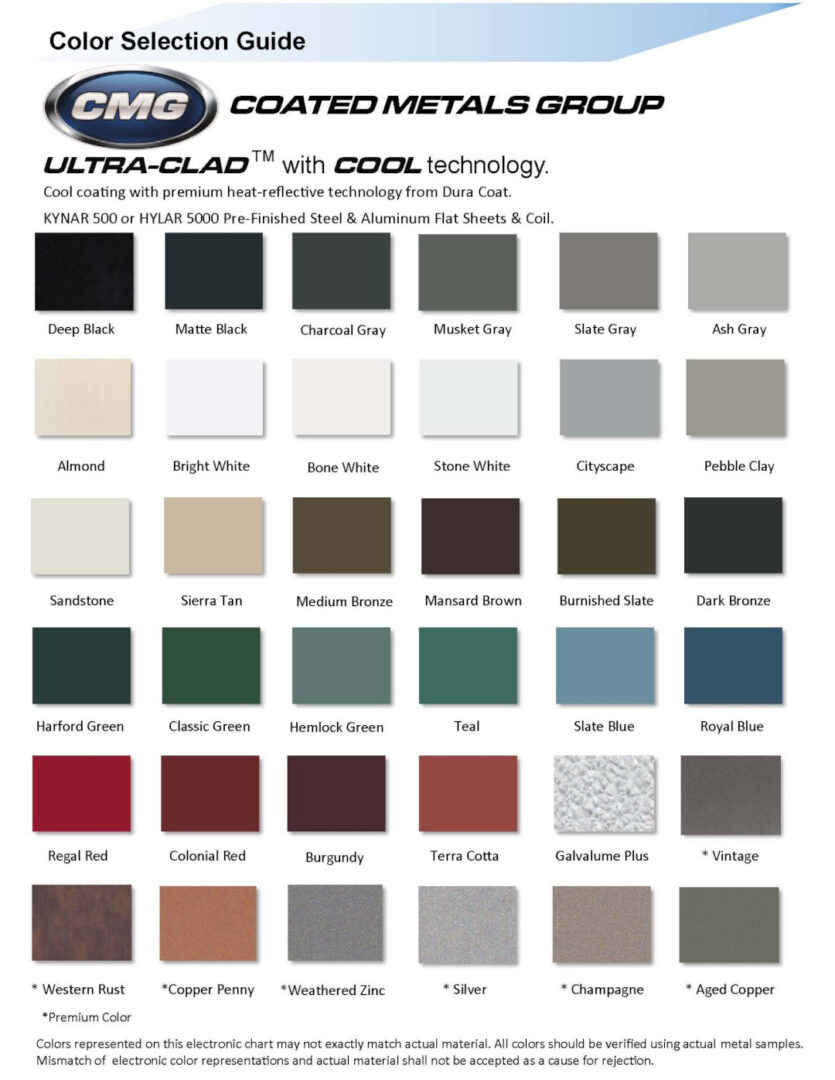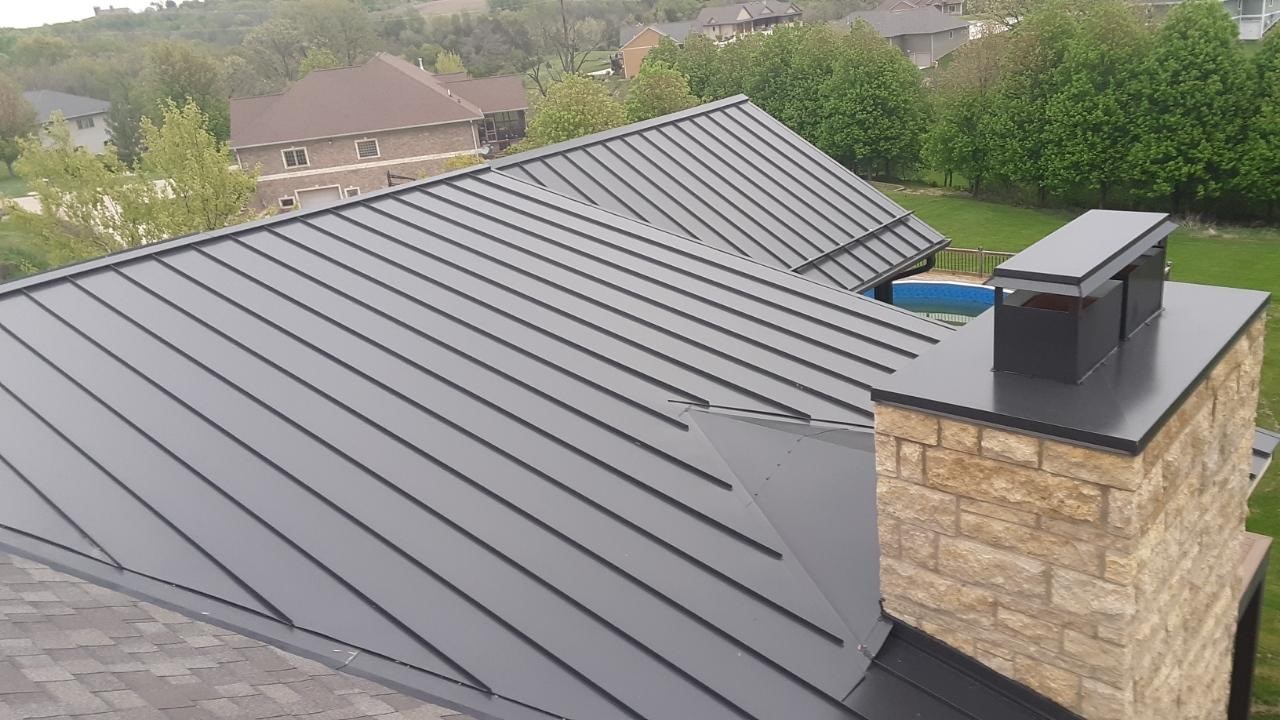 ULTRA-CLAD With COOL Technology
Ultra-Clad™ pre-finished metal from CMG features Dura Coat Durapon 70% full strength PVDF paint finishes formulated with Cool technology. This high-performance product provides the ultimate in resistance against fading and weathering. In addition to our standard colors, custom colors are also available upon request.
Pre-Built Metal
Products From Our Partner Manufacturers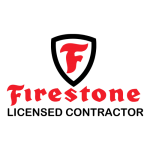 Icon Design Offers Firestone Building Products for Industrial and Commercial Roofing Projects
Firestone Building Products are designed and manufactured specifically for industrial and commercial use. Icon Design is a licensed contractor with Firestone.
UNA-CLAD Metal Roofing System
Since the introduction of UNA-CLAD Metal Roofing Systems more than 30 years ago, they have become one of the leading architectural metal roofing products in the construction industry. Firestone Building Products systems are recognized the world over for their outstanding construction and innovative design.
UNA-CLAD offers a variety of sustainable, reliable, and environmentally friendly roofing system options. UNA-CLAD allows for maximum design freedom with a wide range of materials, widths, and finishes. To further protect your investment, install the roofing system over our innovative new CLAD-GARD™ roofing underlayment. This easy-to-handle skid-resistant material is the ideal moisture barrier to protect your roofing investment from corrosion and other environmental concerns.
And once your roof is installed, the unparalleled Red Shield® Warranty assures that your roof will provide outstanding performance for decades to come.